Services
Rainbow Fresh, Inc. is a IICRC Certified, Licensed Contractor and Builder. We are able to do full restorations and do complete repairs on your home or business. We are also available 24/7 for emergency services, such as sewer backups and broken pipes — no job is too big or too small.
Click through below to see our full lists of available services, then call us at 734.281.3936
and we'll get started on your next project!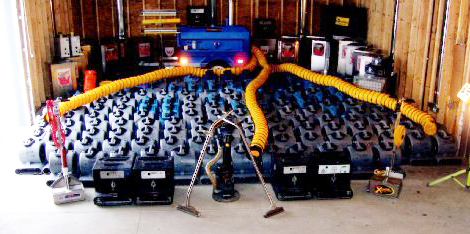 Truck Mounted Steam Rotary Extraction

Carpet Cleaning
Upholstry Cleaning
Boats
Car & R.V. Interiors
Deordorizing
Pre-spotting

Repairs
Installations
Plumbing
Electrical

Stain Removal
Spot Dyeing
Odor Control
Power Washing

Rug Borders
Braided Rug Repair
New Installations
Re-installation
Re-stretch

Master Plumber & Master Electrician Available
Minor Repairs Only

Office Cleaning
Striping
Waxing
Buffing
Ceramic-Grout Cleaning

Area Rug Cleaning Facility
Oriental Rugs
Throw Rugs

Linoleum
VCT Tile
Ceramic Tile
Carpet

Bird & Bat Droppings
Animal Feces
Urine Odor
Refuge
Blood Born Pathogen

Mats
Air Movers
Commercial Dehumidifiers

Snow Removal
Lawn Maintenance
General Contractors
Rainbow Fresh, Inc. General Contractors provide services for remodeling and building for homes and commercial property. We are bonded and insured and can provide the following services to make your home or business look like new.
Institutional
Commercial
Residential
Industrial
Renovations
Remodeling
Kitchens
Bathrooms
Carpentry
Cement
Drywall
Painting
Trash Outs
Rehabs

Master Electrician
Residential
Commercial

Master Plumber
Residential
Commercial