More Information >>
RFI General Contractors are professional contractors for any renovation or repair you may need for your house or place of business.

Our Emergency Services are available 24/7
and our office hours are 8:00 a.m. - 5:00 p.m. Monday - Saturday.
Leave Us a Review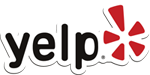 Click here
to leave us a review on Yelp!

Click here
to leave a review on Angie's List.
Contact Us
2632 10th Wyandotte, MI 48192
734.281.3936
800.233.3936
Fax: 734.281.3175